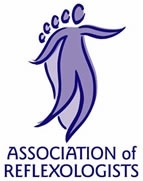 Reflexology
Reflexology is a complementary therapy which works on the principle that there are reflex areas on the feet that correspond to all the organs, glands of the body. Reflexology is a unique method of using the thumbs and fingers over these reflex areas,working on these areas can release any blockages and restore free flow of energy.
WHAT CONDITIONS MIGHT IT HELP?
Reflexology can help a wide range of ailments, Stress, Asthma, Arthritis, Back Pain, P.M.S, Infertility, IBS and many more
WHO CAN BENEFIT FROM REFLEXOLOGY?
Reflexology is suitable for all ages and may bring relief to a wide range of acute and chronic ailments, many people use reflexology as a way of relaxing the body and mind and counteracting stress.
Reflexology works on the physical, mental and emotional level thereby encouraging the body to heal and maintain health and wellbeing.
WHAT HAPPENS WHEN I FIRST GO FOR TREATMENT?
On your first visit there will be a initial assesstment to discuss your health and lifestyle then the treatment will last about 1 hour where pressure will be applied to the feet to detect subtle changes in specfic areas of the feet.
A course of treatment may be recommended depending on your body's needs.
HOW WILL I FEEL AFTER THE REFLEXOLOGY TREATMENT?
After the treatment your body will respond in different ways, many people say they feel relaxed, others say they feel full of energy, you could get emotional, lethargic, all these symptoms are positive reactions that your body is healing.
WHAT BENEFITS CAN BE EXPECTED?
Reflexology helps improve blood circulation and eases blocked nerve impulses and helps our body find the right balance to heal itself.
Treatment last 1hr and cost £30